Past Spotlight Award Winners:
---
Brad McCann - September 2022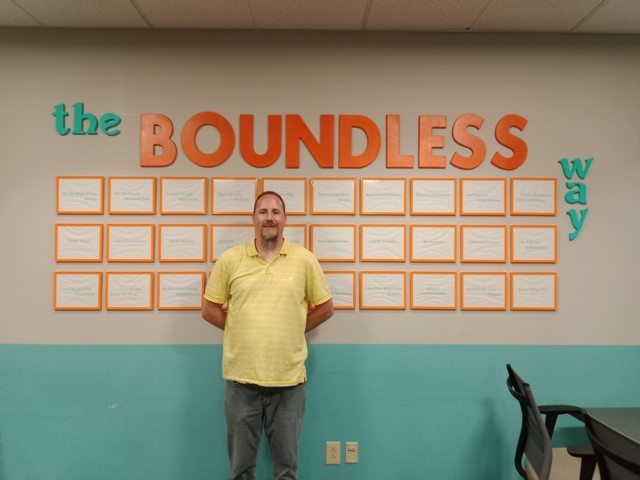 Brad was nominated by Elsa Warren. Their nomination can be read below.
Brad McCann is known for celebrating successes large and small, both for the people he serves as well as his colleagues, and he views his work with a positive, can-do attitude. He always goes above and beyond and is happy to pitch in wherever needed, even outside of his job description
While Brad helps many people, there is one individual who epitomizes the effect Brad has. This individual has autism and is nonverbal. He used to be very shy and had a hard time interacting in group activities. With Brad's help, he is now happy and exuberant, and he loves to join in group activities. Brad's colleagues credit him for this individual's growth.

It doesn't matter what the situation is, Brad makes it fun for his coworkers and the people he serves. He creates an environment where everyone is empowered to do their best.
---
 Heather Weber - August 2022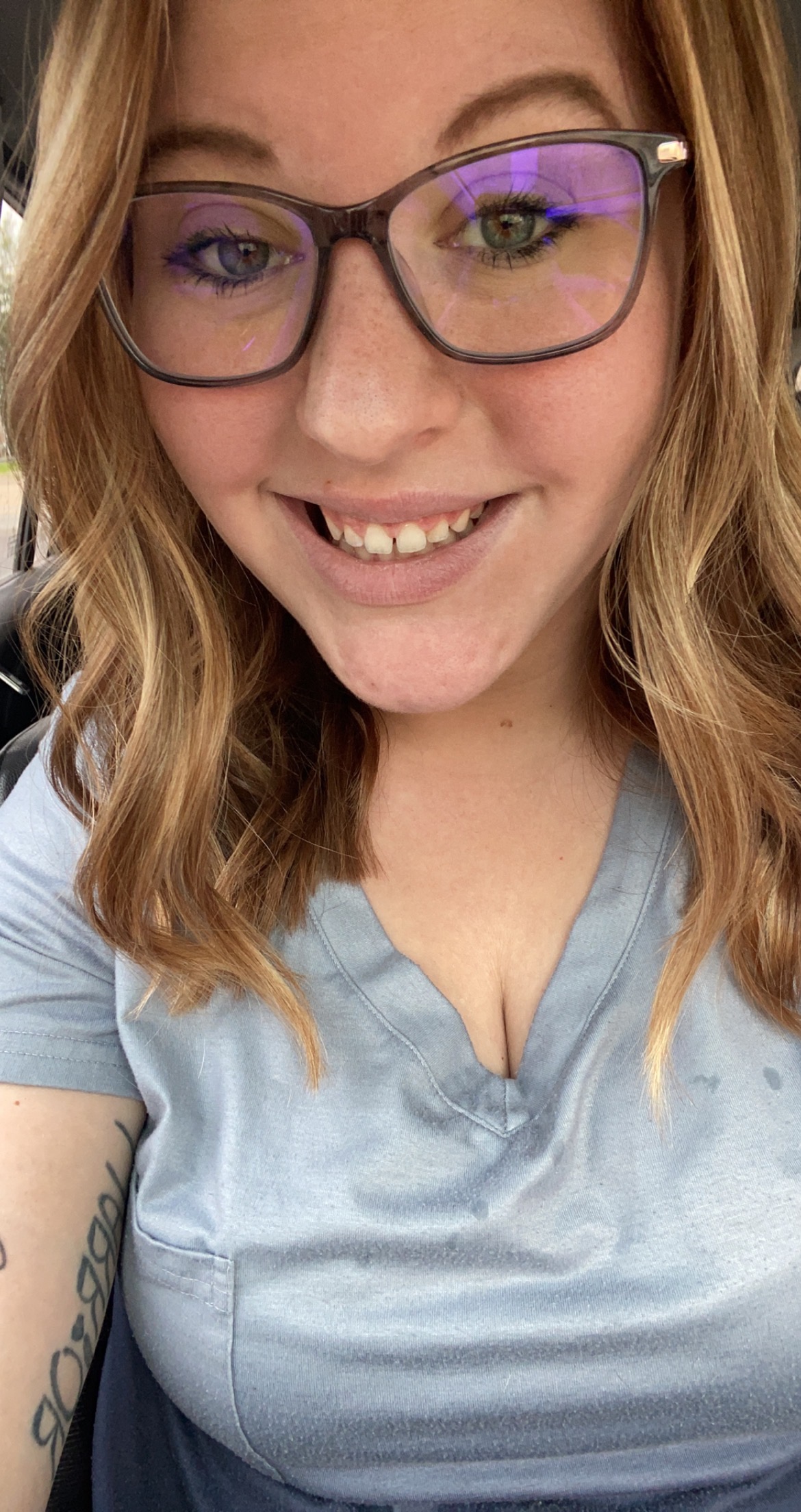 Heather was nominated by Linda Van Dyke. Their nomination can be read below.
Heather has served in multiple capacities to advocate for the Developmentally Disabled Community.  She is currently finishing her LCSW Masters at Western University in Kalamazoo, Michigan.  Heather demonstrates excellent empathetic listening and attends to all involved in the support team. I always appreciate Heather listening to my son (despite some rambling and difficulty in getting the complete story told from his perspective). Heather facilitates meaningful goals for my son's life and enrichment rather than 'rubber stamp' common or familiar goals encountered in the DD population.  Her attention to detail is very encouraging!  Heather is also FLEXIBLE.  I have appreciated her willingness to adjust times for meeting, especially given medical appointments I have recently needed to prioritize, resulting in needing to change our meeting times with very little notice. She brings to the table a plethora of community resources and other valuable information to consider in tailoring a plan for my son. Heather is the epitome of "Person Centered Planning" at its best.

Heather lives several realms above a common quip "It's not my job." Heather welcomes questions and never repeatedly checks the time as a hint to end the meeting. Attention to the individual is not sacrificed by the EXTREME demands of her job. Heather continually maintains eye contact with my son and speaks directly to him as opposed to speaking only to other team members.
---
 Sofia Phillips - July 2022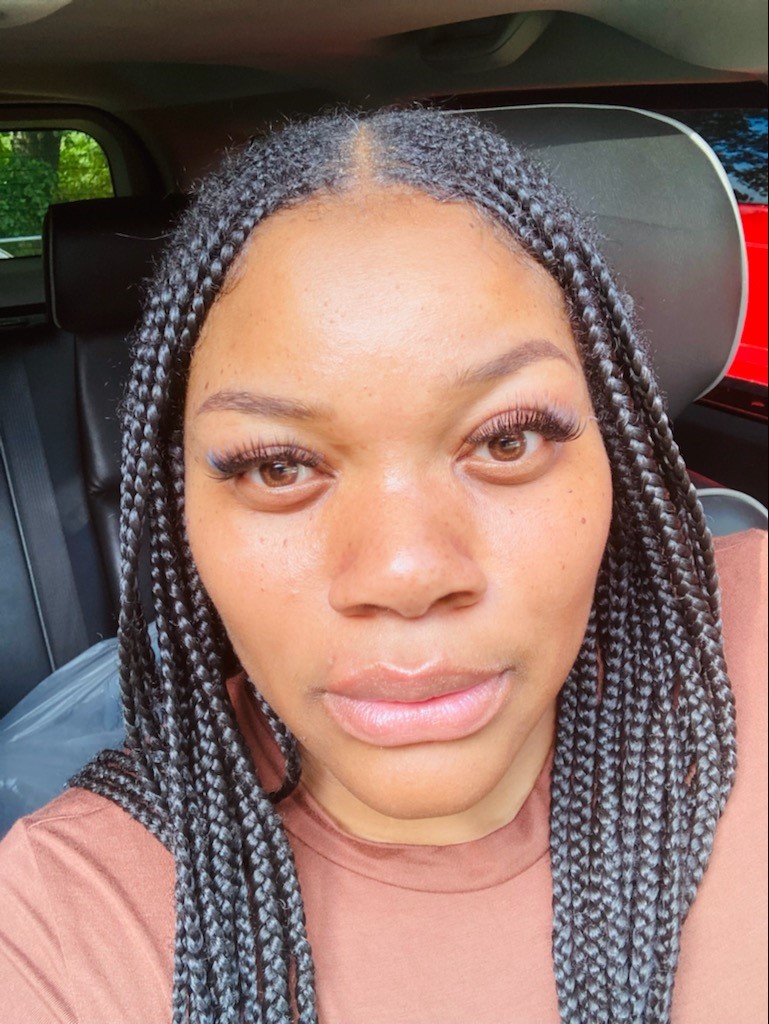 Sofia was nominated by Theresa Alexander. Their nomination can be read below.
Simply put, Sofia Phillips finds a way. Like many agencies during the pandemic, we've struggled with staffing at our Youngstown location. The shortage has put a strain on the system and meant that everyone has had to work harder to provide the care the children and families we serve depend on. It's been stressful and scary, but you wouldn't know that at all if you were fortunate enough to work with Sofia.

Sofia volunteers to help wherever help is needed. She covers a variety of shifts, and she does it with a smile because she knows that's what the people we serve need. The number of compliments she receives from families is overwhelming. They see her as a caregiver in the truest sense of the word, and that positivity is contagious.

When we don't have much control over complex and shifting situations, how a DDP approaches a challenge matters a great deal. Sofia is a role model in that sense. Her positivity and willingness to step up encourages others to do the same.
---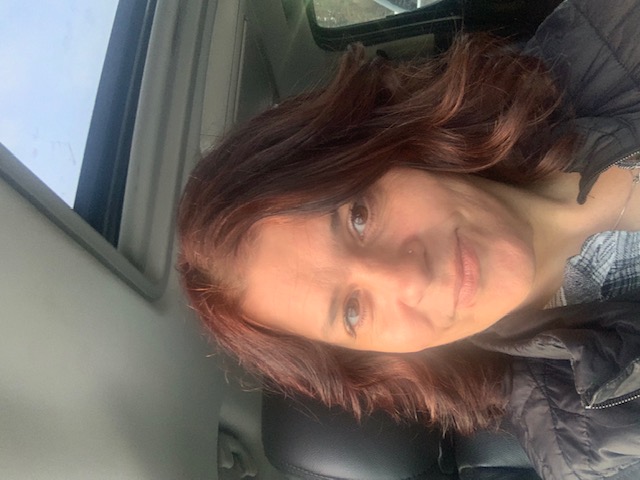 Carrie Surface - June 2022
Carrie Surface, a program director with DRCC, was nominated by Jeanette Curry.  The bulk of the nomination was submitted by an anonymous community member (see excerpt below).   
In a day and age where people can be cruel and mean, and forget what empathy and being a good human to each other are. I had the opportunity - not once but 3 times in the same week - to watch a DRCC employee give the utmost discreet help and encouragement in line at Walmart in Virginia.  When it was time to pay, her client had a little trouble paying because the card machine wasn't cooperating that day. The client started getting frustrated and loud. She offered her assistance just at the right time and was professional and empathetic to her client, stating that the same thing happened to her yesterday and when it comes to electronics they glitch out just like the client's TV does sometimes. That made her client realize it wasn't heir fault and that things just happen sometimes. She walked the client through the steps once more not just doing it for them. She asked, should we try it together once more? The client agreed with a smile, they crossed their fingers together and it worked. As they walked out she gave her client a pat on the back saying something I didn't catch, but knew it was good because of the smile that came from her client. And they drove away together. This staff impressed me so much at at on the 3rd time seeing her at the bowling alley, I knew someone would know the company and her name. I knew I wanted to write something to let her and the company know. I asked someone her name and it is Carrie Surface and she has worked at DRCC for many, many, many years. So please bring this to her attention and take pride in what a great employee you have. You could see she took pride in her job and enjoyed it. I learned a lot about patience and just being a kind person in line that day.
---
Vernon Appleton - May 2022
Vernon, a case coordinator with Ardmore, Inc., was nominated by Brook Stallings.
Vernon is a genuinely happy and positive man who always shows up to work with a can do attitude. When crisis situations arise Vernon is that calm positive person who assists the people he supports in looking at things in a positive manner and helping them come up with a solution to the problem in a way that makes the person supported feel respected, valued and heard. Vernon will advocate for the wants and needs of the individuals he supports and is their biggest cheerleader when they want to try something new. Vern is always to take a call or text to help someone talk through a bad day or to just listen to something that has made a person happy or excited in their day. Vern will go the extra mile for the people he supports in obtaining self sufficiency. He has taught individuals how to build their credit score in order to purchase a new home and car. He has also supported and taught individuals how to work with Ohio jobs and family services and social security so that they are able to manage benefit maintenance own their own and we no longer need our services due to being self sufficient.
---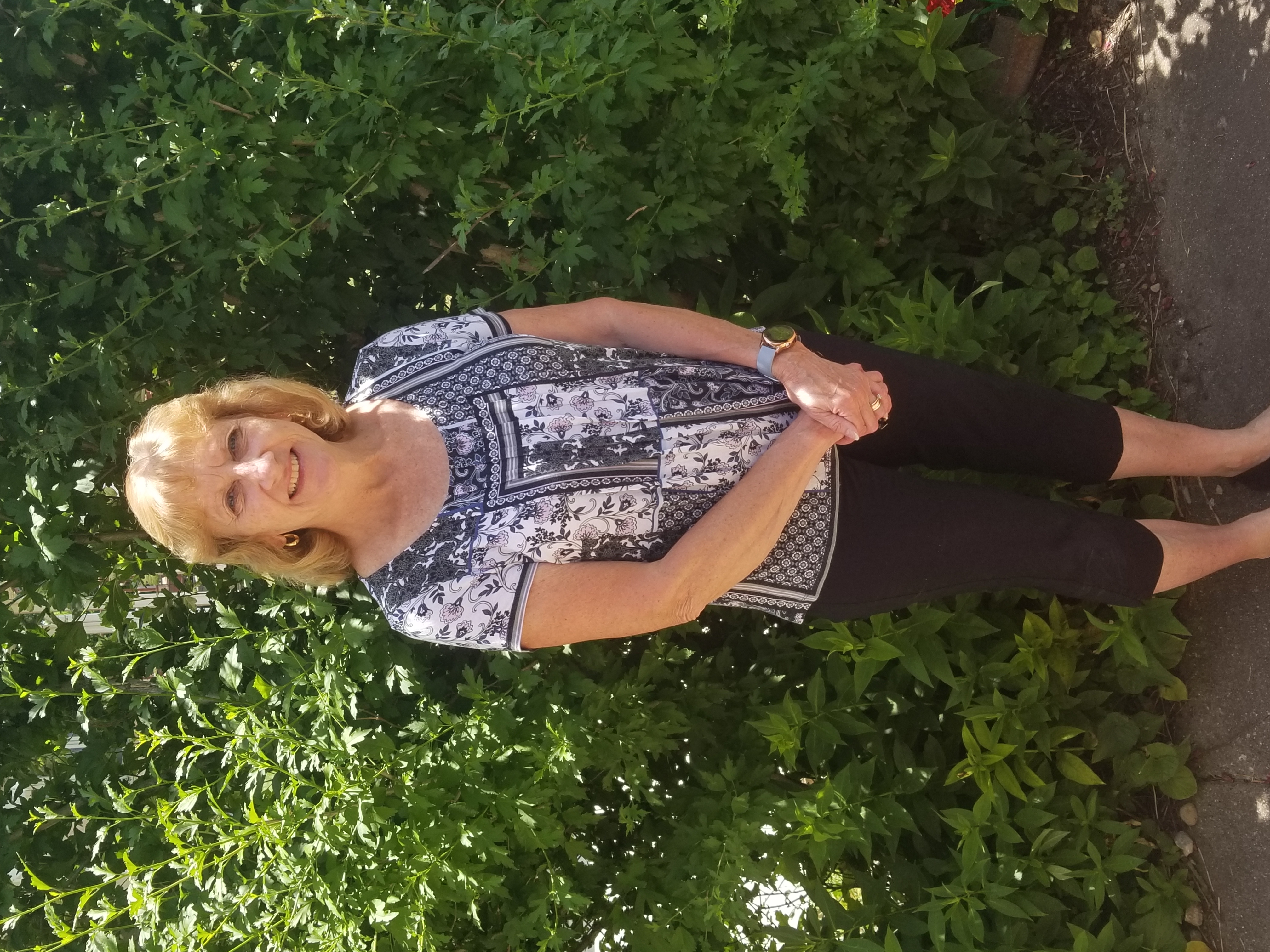 Eva Kelly - April 2022
Eva, a supported living coordinator with Orchard Village, was nominated by  Kasey Ornelas.
Eva has worked in Home Based Services for the past 30 years supporting Orchard Village families. Her work is meticulous and she is a wealth of knowledge on the ins and outs of waiver services. For her families: Eva is a staunch advocate who will fight for coverage of services tirelessly. She works over her contracted billable time for all of her cases to make sure each individual gets what they deserve and she does it without any complaints. Her families love her. For her team: Eva is a mentor to all of her team mates. She assists with training new QIDPs on the details of ACCES$, attends CoP meetings to learn new information from her peers to bring back to the team, and does a great deal of critical thinking when it comes to the service process. She continues to advance the home based model of service by acting as a life-long learner. Eva has grown up in this service model but never stops finding ways to ensure her caseload has the most current information and applies it to her management. In the past year, a family struggled to fund a critical need for a home alarm to assist a family monitor a safety risk for their child. They did not have the money to cover the expense and through much on the ground learning and struggle, Eva was able to get it funded through the state. As most things go, more challenges emerged with the vendors and getting them set up for payment with IMPACT. Eva communicated with the family, multiple vendors, IMPACT, and even went so far as to find and work connections at the state to get this family the security system they needed. After tirelessly working this system and finessing communications with vendors who were unsure about the state system, she negotiated an agreement and is getting the family the system they need. After so many road blocks, unreturned emails/phone calls, most people would have given up but Eva pushed through and got her family what they needed to be safe in their home. She is an amazing advocate who knows no limit to her care for individuals with ID/DD. 
---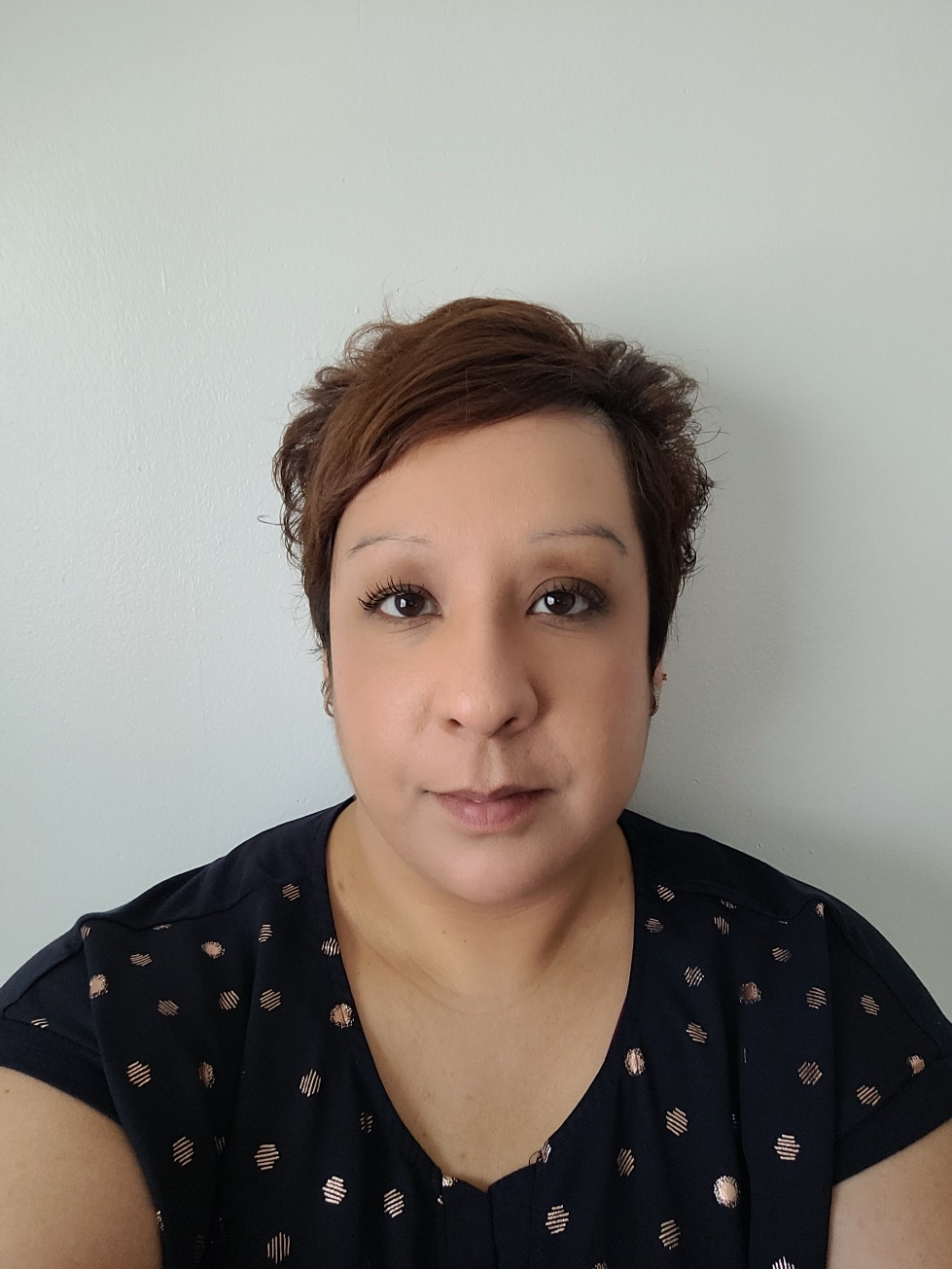 Laura Del Real - March 2022
Laura, a case manger with Community Alternatives Unlimited, was nominated by Paula Bruce. 
Laura is a selfless giver. She is always seeking resources and ways to support the families on her caseload. She has spent her own time and money to help the families on her caseload when they are in need. She won't turn her back on those who need help and is always willing to problem solve to help find the best solution. Laura takes her work seriously. She is a profoundly dedicated worker who is always willing to share her resources with families and peers on our team. She is dedicated to helping her families, her coworkers, and is also an advocate and guardian for her sister who also has a disability. Laura lives what she gives. She is a model of the Golden Rule. She treats everyone with respect and dignity, regardless of where they live and what their story is. 
---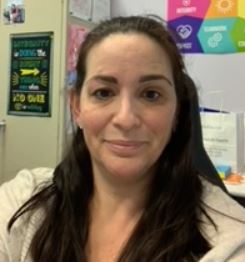 Alita Birn - February 2022
Alita received two nominations - one from her employer and one from the parent of a person she supports.  The following are excerpts from her nominations:
The pandemic has caused significant challenges, especially in day programs, and Alita has never waivered from her commitment to create meaningful days for individuals with disabilities. When programs had to close, she was an important part of creating solutions to keep individuals and staff connected and engaged. She held weekly learning opportunities for staff and led several virtual programs for individuals. When the program re-opened, Alita was again at the table helping make this possible. Our program continues to provide a hybrid of programming and Alita has played an important role on our leadership team. She took a 10 week course on financial wellness and used what she learned to bring this information back to our program. She leads weekly financial wellness classes for several of our in-person cohorts. She also leads both in-person and virtual social skills classes. In addition to her QIDP responsibilities, she also oversees our virtual programming that consists of a morning hello, book club, drama, social skills, music and current events. Recently, she also took on additional managerial responsibilities in the absence of a program manager. Alita has exceeded the typical expectations of someone in a QIDP role and has not only made a difference in the lives of those who are part of our program, she continues to inspire others in our community and the field.

Alita has been part of the life of my son who has autism and many other individuals at Keshet for 30 years. She started out as staff at Keshet Sunday School and summer camp. She is kind, patient, committed, and creative. She has had a positive impact on so many individuals and families over the years, including ours.
---
Katie Powers - January 2022 
 Katie was nominated by Phillip C. Garner, CEO of Buffalo River Services.  The following is an excerpt from her nomination.  
I have had the pleasure of knowing Katie Powers for several years as a colleague and professional peer.I have the greatest respect for her caring and compassion which she has for the people she supports, the employees that she works with and in general for the community at large. She is a professional social worker, but she has cared for people for 40 plus years through various roles. Katie has managed an Arc, a Independent Support Coordination company and more recently been assistant Executive Director for the agency she now works at. She works by example. Katie fills in as direct support for her people in supports. She is on call all the time for emergencies and critical issues.

Katie comes to tears easily when she sees the pain and suffering that people go through. She steps into action even more quickly to help anyone that she encounters. She is connected to the sufferings of the human condition and especially when the person is someone who is vulnerable. She can deliver dignified, impassioned advocacy when she observes someone being mistreated or neglected. She is assertive and demanding but also can and will, just as quickly, find empathy for anyone.  

She is a red headed, whirlwind of passion for the right cause. And her cause, whatever it is, is always for the physical, emotional and spiritual well-being of those she cares for and about. The cause is always justified. She takes charge and makes good things happen. But the one thing she never accepts is the credit.

 
---