Preconference Session:
---
Karyn Harvey
Session Title:  Trauma-Informed Supports for People with IDD – The Path to Healing
Session Description:  This session will provide an in-depth look at trauma in the lives of people with IDD and the effects of that trauma. The biological, psychological and social effects will be explored. Next, there will be a discussion of healing. Three components of healing will be reviewed: safety, connections and empowerment. The Positive Identity approach will be introduced as well. Therapeutic interventions will be explored and a variety of tolls that can be used by professionals or paraprofessionals will be shared.
Objectives:
1. Participants will be able to identify sources of trauma for people with IDD.
2. Participants will be able to identify the positive identity development approach.
3. Participants will be able to utilize workbooks that develop a positive sense of self.
4. Participants will be able to utilize the happiness assessment.
Speaker Bio:  Karyn Harvey has worked as a clinician in the field of intellectual disabilities for over 30 years. She has her Ph.D. in Applied Developmental Psychology from the University of Maryland. She has published articles about therapeutic interventions with individuals with intellectual and developmental disabilities (IDD), workbooks for individuals with IDD and two books. Her first book, Positive Identity Development was published in 2009 and Trauma –Informed Behavioral Interventions, published in 2011. Her third book, Trauma and Healing will be released in 2022 by AAIDD. She is the director of program development and training for the Park Ave Group practice where does both individual and group therapy. In addition, she regularly conducts trainings on trauma informed care and coping with Covid for both state and individual organizations throughout the country and in Canada.
---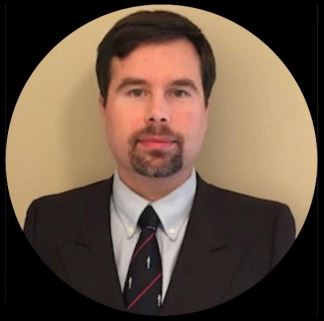 James LePage
Session Title:  A Practical Guide to Supporting People with ID/DD & Mental Illness: 
Session Description:  This session will be broken into four distinct topics:  1.  Diagnosis of Neurodevelopmental Disorders: Discussion of DSM-5 (Diagnostic & Statistical Manual) Criteria for Neurodevelopmental Disorders including Intellectual Disability, Learning Disabilities, and Autism Spectrum Disorder; 2.  Psychopharmacology: Summary of the indications, contraindications, mechanisms of action, and adverse effects of psychotropic medications relevant to the treatment of individuals with Neurodevelopmental Disorders; 3. Behavioral Techniques: Modalities of therapy and managing behavior in the outpatient setting, milieu management in the acute inpatient, residential, or group home setting; 4.  and, Team Dynamics: Members of the treatment team and their roles and qualifications, and tips for effective communication with team members.
Speaker Bio: James R. LePage, Jr., DO, MS is a board-certified Psychiatrist working for AltaPointe Health Systems in Mobile, AL as a staff psychiatrist, working as independent contractor for BHG at an outpatient opioidtreatment facility, and serving as Chief Fellow of Child & Adolescent Psychiatry. He attended the University of Tennessee, Knoxville for his B.S. in Mathematics and M.S. in Math Education, after which he taught math at the college and high school level, including work with students with special needs. He
later attended medical school at the Alabama College of Osteopathic Medicine where he was founder of the Neurology/Psychiatry Student Interest Group, and served as President of the Psychiatry Student Interest Group Network, a national position. During Residency, he served as the American Psychiatric Association Area 5 Resident-Fellow Member Representative, and as Chair of the Assembly Council of Resident-Fellow Members. He has a special interest in neurodevelopmental disorders as well as childhood trauma.
---

Session Title:  The Challenge and Opportunity of Leadership Transition in a Human Service Organization
Session Description:  Change…It's just the way it is! Life, like the seasons of the year is always changing. In the life of an organization there is always inevitable changes. Someone is hired. Someone else moves up to a position of greater responsibility. Someone leaves due to a change in a life situation. Someone retires. Changes in managers, Directors of Programs and Presidents & CEOs are all inevitable in the life of an organization. This presentation will not only share the common experience of these transitional moments and offer personal perspective but will focus on seeing transitions of this type not just as a challenge but see transition as an opportunity for renewal.
Speaker Bio:  Tony Di Vittorio has served as the President/CEO of Clearbrook since January 2017. Prior to that he was the Executive Director of Blue Cap in Blue Island for eight years. Before taking on that role he was program director at Trinity Services in New Lenox for sixteen years. Tony serves as the Past President of the Board of Directors for the Illinois Association of Rehabilitative Facilities (IARF) the trade association for providers of services for people with intellectual and developmental disabilities and mental health issues. He also serves on the Autism Task Force and is a member of The Institute on Public Policy for People with Disabilities.
Speaker Bio:  Sheila Lullo, Clearbrook's Executive Vice President is responsible for the overall operation of adult services at Clearbrook. She began her career serving individuals with developmental disabilities as a house parent in the Chicago area, including opening the first group home for children in Illinois. Ms. Lullo joined Clearbrook in 1979 as a Licensed Social Worker. In 1980, Lullo helped establish Clearbrook's first residential group home. While living in Irvine, California from 1988-1990, she served on the Board of Directors for the city's child welfare agency before returning to Clearbrook. Along with overseeing many programs, Ms. Lullo initiated and developed many of Clearbrook's adult services operational processes including quality outcome measures. She has been instrumental in the expansion of services, including the Employment Services Program which partners with businesses to provide vocational training and employment, CHOICE Services which offers community based, choice driven day services, and Pursuit which offers community based social and recreational day services in partnership with NWSRA. Ms. Lullo has taken the lead on many large grants during the past several years which have focused on developing leadership skills among managers and curriculum developed for Community Day Services.  Graduating from Western Illinois University with a B.A. Early Childhood, Ms. Lullo later attended the University of Chicago where she earned an M.A. Social Work with an Administration emphasis. In addition to being a member of various professional organizations, Lullo has taught Disability Studies at the college level and has served on the statewide Quality Committee for 10 years and currently serves on the statewide DD Advisory Committee.
Speaker Bio:  Hollis Gorrie received her Bachelor of Arts in Psychology from Illinois State University and Master of Arts in Counseling Psychology from the Illinois School of Professional Psychology.  Hollis Gorrie began her career at Clearbrook in 2001 in the Employment Services Department. She then moved into Clearbrook's Home Based Program, creating the program to be the largest provider of Home Based Services in the State of Illinois. In 2020 she developed a Behavioral Health Service line for Clearbrook and now oversees Clearbrook's 2 Community Mental Health Centers. Most currently she serves as Vice President of Programs, overseeing Clearbrook's Home Based Services, Respite, Supportive Housing, Community Employment, and Behavioral Health & Counseling programs.
Speaker Bio:  Carl M. La Mell, is the past president of Clearbrook and Victor C Neuman.  He now provides consulting services to a number of other organizations. A Chicago native, he grew up in an entrepreneurial family where he developed his work ethic at an early age. La Mell had several business ventures where, as a hands-on businessman, he ran all aspects from direct customer interface and employee development to managing the bottom line. He shifted his career to serve individuals with developmental disabilities when he joined Victor C. Neumann Association as the Chief Financial Officer in 1979. Shortly afterwards, he assumed responsibility for day-to-day operations, then later CEO. La Mell joined Clearbrook in 1996. A DePaul University graduate with a B.S. in Management Economics, La Mell is a well-known advocate for those with developmental disabilities. He is active in numerous county, state and national organizations such as being a member (former chairperson) of the Illinois Statewide Advisory Council on Developmental Disabilities.
---

Session Title:  Person-Centered Planning: Trading Compliance for Commitment
Session Description:  Although the importance of Person Centered Planning has been discussed for decades, "getting it right," continues to be a challenge. In this session, core principles of person centered planning will be presented. Basic principles of Positive Psychology including the six elements of well-being will be highlighted as part of a framework for strengthening Person Centered Planning. The session will introduce attendees to a recently developed phone / tablet app, My Plan to Flourish, which incorporates elements of Positive Psychology in its personal plan format. Participants will engage with the app by developing their own Plans to Flourish (including goals). This process will allow for reflection and deepen future application as it relates to providing supports for people with disabilities. Goal-setting across levels of individual support needs will be explored. Although some of the challenges of Person-Centered Planning will be considered, the session will explore methods to ensure integrity in the process and success at both the individual and organizational level. Attendees will leave this interactive session with a renewed commitment to their own journeys, as well as to the people they support.
Speaker Bio:  Stephanie Behlke Leigh Ed.D, LCPC has been in the field of mental health since 1996. For the past twenty years she has been employed at Trinity Services undertaking a variety of roles. Stephanie has served as Trinity's Vocational Program Director; the Director of Trinity's Family Counseling Center, Residential Network Director and is a past president of the Illinois Rehabilitation Association, and a Licensed Clinical Professional Counselor. Presently Stephanie is a Network Director with eight community day service programs, school, employment program, home based services, respite services, two support businesses, and equestrian program under her purview. She has a Masters in Marriage and Family Counseling and a Doctorate in Counselor Education Training and Supervision. Stephanie also served as an Adjunct Professor at Argosy University (2011-2019) teaching courses in Career Development, Marriage and Family Therapy, and Group Counseling Techniques.  Stephanie has spoken extensively in her career, some of the subjects she has covered during her seminars include: Acceptance and Commitment Therapy, leadership skill development, team building, relationship counseling, career psychology, and family systems. In 2016, she was honored to receive the Distinguished Alumni Award from Argosy University and was the keynote speaker at Argosy's graduation.
Speaker Bio:  Christina Chavez has worked for Trinity Services, Inc. since 2004.  In that time, she has held positions as a Mental Health Professional/Qualified Developmental Disability Professional (QDDP), QDDP Supervisor, and has served as the Director of Quality Management Systems since 2019.  In her current role, Christina is responsible for developing, implementing, reviewing, and improving various systems from a quality management/assurance perspective.  Her work centers on ensuring that Trinity is maintaining a high-caliber of services from both a regulatory perspective, as well as a cultural perspective centered on quality services and supports.  Christina also serves as Trinity's liaison to the Illinois Office of the Inspector General concerning cases of abuse, neglect, mistreatment, and exploitation, and facilitates and directs all regulatory review and audit processes.  She is involved in many organizational training efforts, some of which includes responsibility for working with new and established DDPs in understanding and executing all aspects of person-centered planning.  In addition, she is a certified Council on Quality and Leadership (CQL) trainer, leading several Personal Outcome Measure workshops per year within Trinity.  Christina holds a bachelor's degree in psychology as well as a master's degree in Human Services Management.
Speaker Bio:  Trina Sieling has been in the field of IDD since 1986. She is the Director of Staff Development at Trinity Services, and is responsible for writing, coordinating and implementing direst support, management and leadership training. She joined the organization in 1989. Her past roles include QIDP and residential director. She holds a master's degree in Psychology, Behavior Analysis from the University of Nevada, Reno. She has been on the Board of Directors for the Council of Quality and Leadership for eight years.
Speaker Bio:  Jennifer Hodges has worked in the field for over 25 years and has been with Trinity Services since 2001. She began her career as a Direct Support Professional, laying a solid foundation for her journey. She then worked as a Qualified Developmental Disability Professional, Associate Director of services for Trinity's programming nearest Chicago, moving into her current role as a Network Director, in 2006.  Jennifer's focus has been on growth and development, creating varied residential opportunities for people with disabilities, with a focus on independence, as well as expansion of day services to bridge the gap between community and employment. Jennifer has developed strong systems for her team to ensure planning is at the forefront of all efforts to allow people supported to take the lead in their lives.  As a Licensed Clinical Social Worker, Jennifer finds value in providing opportunities for people to have experience within the field as well and has developed collaborative relationships, by providing master's level supervision to social work students for over ten years.  Understanding the importance of networking, Jennifer has held a variety of roles on both business and human service committees.  Jennifer has three children that keep her very busy. She also loves to garden, crochet, and "glamping".  Jennifer holds a Bachelor's Degree from Loras College and Master's Degree in Social Work from Aurora University.
Speaker Bio:  Anne Ward is Director of Publications for High Tide Press, a publisher of books and media for leaders and practitioners at every level in Human Services. Anne is co-author of High Tide Press publications Power of Voice, a curriculum to help direct support professionals communicate well with people who have disabilities and Words That Lift Us Up, a multi-media resource for organizations to train staff in using person-centered language. She has been writing and presenting in the areas of communications and developmental disabilities for over 20 years, with recent conference presentations for NAQ (National Association for QDDPs), APDDA (Association of Professional Developmental Disabilities Administrators), IARF, and The ARC of Illinois.
---