Keynote Sessions:
---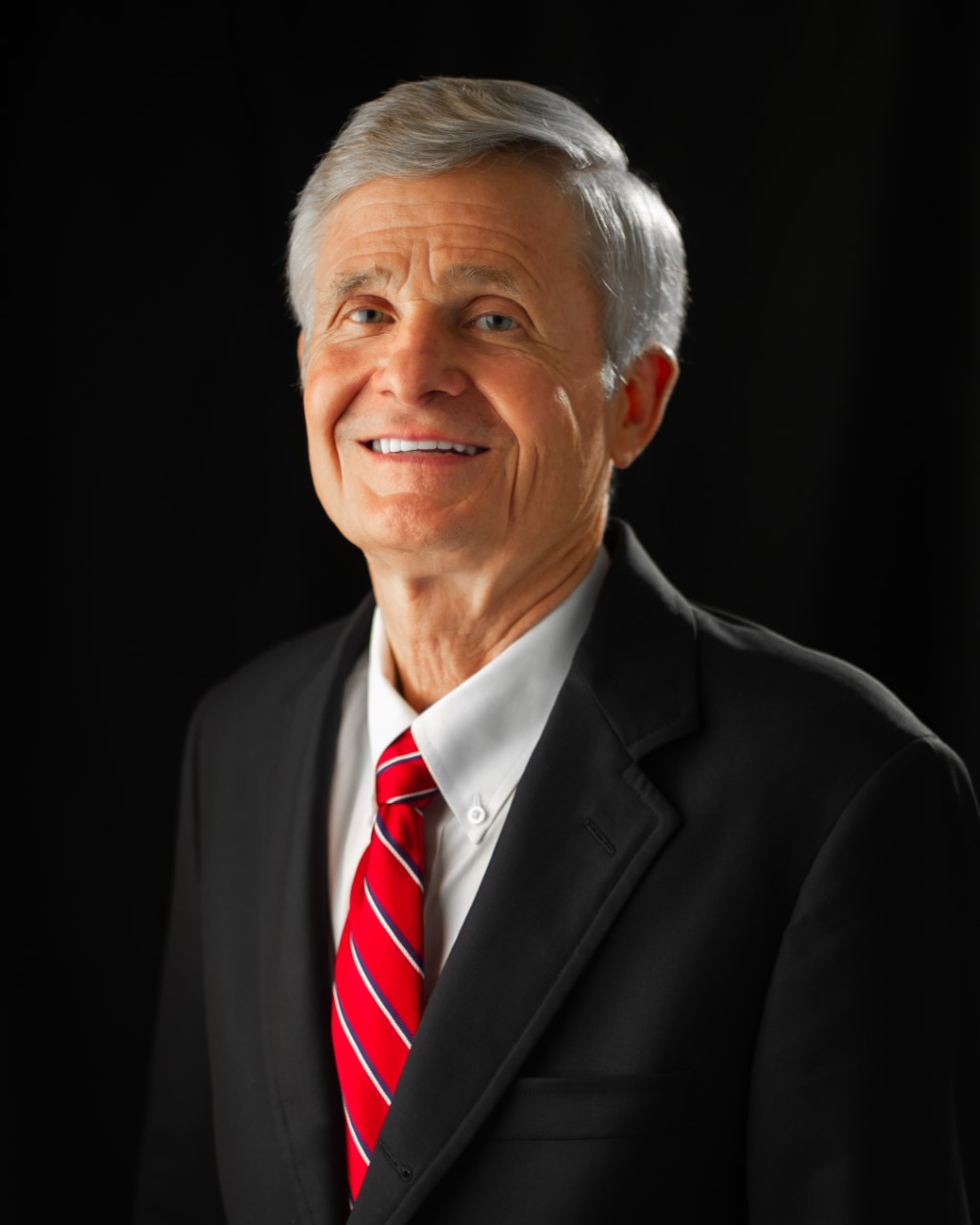 Wallace Davis
Session Title:  Are You Having a Good Life?

Session Description:  It's a very personal question. From past struggles to the unknowns of the future, how are we really doing? As life's journey continues, there are things we can do differently to better ensure that we will, indeed, have a good life. And this effort extends to other people in our life as well. What can we do to make sure that those we work with experience a good life as well? Join Dr. Davis as he shares his strategies, personal insights, and encouragement gained from forty-one years as a CEO of a large non-profit supporting people with developmental and intellectual disabilities. 

Speaker Bio:  
Wallace Davis retired as the President and CEO of Volunteers of America Southeast this past summer, after providing leadership for this affiliate for more than 40 years. He is a graduate of Samford University and New Orleans Baptist Theological Seminary, with a Bachelor of Science in Education, a Master of Theology and a Doctor of Philosophy in Psychology and Counseling.  He is a Licensed Professional Counselor and a certified Supervisor.
Wallace has served as pastor, interim pastor, teacher, author, CEO, and counselor in a span that began more than 50 years ago. He continues as speaker, counselor, writer, and mentor.
For over 21 years Wallace's "Uplifting Moments" have been featured on four local radio stations during the weekly morning drivetime and one local CBS television station on Sunday mornings in Mobile, Alabama. He has also authored two books based on those experiences, Uplifting Moments, and Uplifting Moments II—365-day devotional books.
Wallace and his wife, Barbara, have four adult children and nine grandchildren. 
---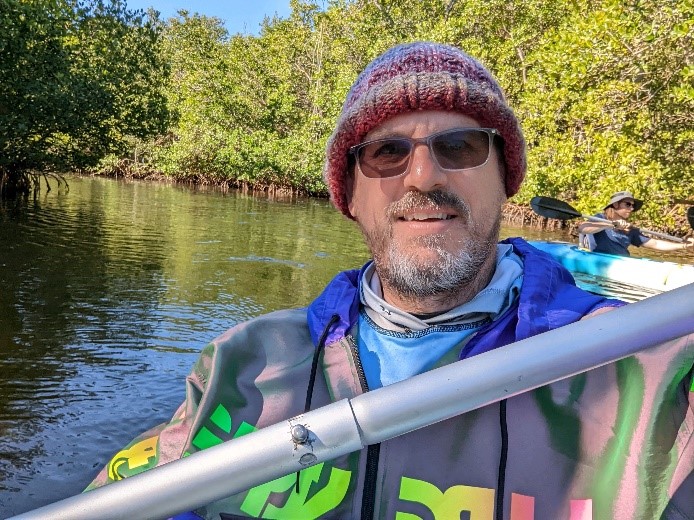 Thane Dykstra
Session Title
:  A River Flows Through Us: Some Paddling Lessons from Positive Psychology
Session Description
: "No matter how full the river is, it still wants to grow."  African Proverb
The Positive Psychology movement was founded by Martin Seligman in 1998. In contrast with mainSTREAM psychology which has focused extensively on mental illness, maladaptive behavior, and negative thought patterns, Positive Psychology is centered on "the good life" and the factors that promote well-being. The session will focus on key domains that are relevant to well-being as identified by Seligman in his 2011 book, Flourish. These areas include: Positive Emotion, Engagement, Meaning, Relationships, and Accomplishment (PERMA). Contemporary researchers have also emphasized the importance of lifestyle habits related to physical health. The session will provide an overview of Positive Psychology and will walk paddle attendees through Positive Psychology interventions that may be useful to persons with intellectual and developmental disabilities and those who support them.
Speaker Bio
: Thane Dykstra has been President and CEO of Trinity Services since 2018. Prior to this, he served as Clinical Director and Director of Trinity's Behavioral Health program.
Thane has written numerous professional publications related to his field of study, and he has presented extensively at national conferences and invited trainings. His current professional interests include contextual-behavioral therapies such as Dialectical Behavior Therapy (DBT), Functional Analytic Psychotherapy (FAP), and Acceptance and Commitment Therapy (ACT). He is especially interested in applying these models in work with persons who exhibit challenging behavior. Thane's interests also include the assessment of risk for persons with intellectual disabilities. Most recently, Thane has been involved in integrating Positive Psychology into person centered planning and recently co-authored a book with Art Dykstra entitled: A New Plan – Using Positive Psychology to Renew the Promise of Person Centered Planning.
Thane holds a bachelor's degree from Valparaiso University and a doctorate in Clinical Psychology from the University of Nevada, Reno. In addition, he completed his pre-doctoral internship at Brown University in Providence, Rhode Island. While at Brown, he served as an assistant project coordinator at the university's Center for Alcohol and Addictions Studies.
Within Illinois state agencies, Thane has served on steering committees and work groups for the Department of Human Services (DHS)–both the Division of Mental Health and the Division of Developmental Disabilities–and the Department of Children and Family Services. He was appointed by the Governor to the state's Quality Care Board, an advisory committee for the DHS Office of the Inspector General. Thane is a past president of the Illinois Association for Behavior Analysis and is currently on the ANCOR Board of Representatives.
Thane and his wife Kim live in Chicago's south suburbs. They enjoy spending time with their family, camping, hiking, fishing and relevant to this talk, paddling.
---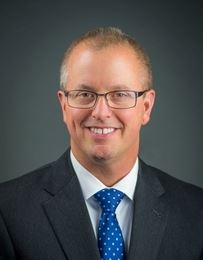 Tony Di Vittorio
Session Title:  Called to Greatness
Session Description:  Why do you do what you do? Why do you work so hard? Why do you get back up when you are knocked down? Why do you remain hopeful when all seems hopeless?  In our work… Is it because the rules that are written prescribe your extraordinary effort? Is it because the laws of the recent past require it? Is it because your compensation rewards it? Or is it something more, something basic at our core.  In our work… Is it the need to be helpful to others? Is it the need to have meaningful work? Is it gaining a sense of accomplishment? Or is there something more, something that touches the sacred in our response.  Our journey…A path stumbled into, chosen or called to?
Speaker Bio:  Tony Di Vittorio has served as the President/CEO of Clearbrook since January 2017. Prior to that he was the Executive Director of Blue Cap in Blue Island for eight years. Before taking on that role he was program director at Trinity Services in New Lenox for sixteen years. Tony serves as the Past President of the Board of Directors for the Illinois Association of Rehabilitative Facilities (IARF) the trade association for providers of services for people with intellectual and developmental disabilities and mental health issues. He also serves on the Autism Task Force and is a member of The Institute on Public Policy for People with Disabilities.
---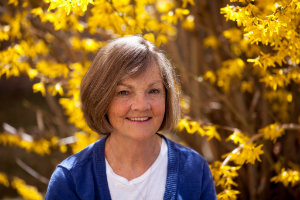 Alice Brouhard
Session Title:  There's an App and Alexa for That…Technology Solutions for a Self-Determined Life! Or I didn't know I could do that!
Session Description:  Technology has transformed many aspects of our lives, from tablets to smartphones to smart speakers to aid in communication, to assist in keeping schedules, to connect with others and to even creating a smarter home! Unfortunately, many with ID/DD have been left out of this technology transformation - not because of lack of interest, but rather uncertainty in how to begin to utilize this tech.
Alice will share how an iPad and two apps, and now Alexa, can provide technology solutions to aid in day-to-day independent living and in connecting with others!
Alice's daughter, Kara, has been living a self-determined life, in her own house, for over 14 years with the use of a $1.99 app and an $18.99 app!  Most recently they have discovered the power of "Alexa."  Alice will tell their story and offer hints and tidbits of how you too can find "an app for that!" and ask "Alexa, what can you do?"
Speaker Bio:  Alice Brouhard RN is a champion of the use of technology, especially tablet technology, to assist individuals  with memory and cognitive challenges.  She has worked tirelessly to set up a system that allows her daughter who sustained a serious TBI to live independently despite significant disabilities.
She has served on the Colorado Assistive Technology Coalition through the University School of Medicine.  She has spoken nationally and internationally at conferences and events on the use of high tech and low-tech solutions to promote self-sufficiency.  Alice is a founding member of Colorado based "Families at the Forefront of Technology"
She has developed and taught classes at Colorado Mountain College on the use of iPad and iPhones.  She has been a TEDx  speaker and has been featured in journals and publications for her technology solutions.
Alice, and daughter live in Glenwood Springs, Colorado.  They have been honored, along with Alice's late husband and Kara's Dad, Jim with the Garfield County Humanitarian Service award – "Inspiring Hope"