Keynote Sessions:
Barb Bancroft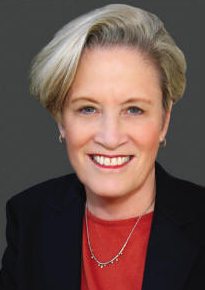 Session Title:  To Your Brain Health!!
Session Description:  What can we all do to keep our brain's healthy? What foods are considered "brain foods?" What foods should we avoid? How does exercise influence the growth of neurons and prevent depression? What other factors boost neurogenesis? How does stress damage the brain and how can we reduce our chronic stress levels. Join Barb for a fun, fact-filled educational and informative presentation on brain health.
Biography:  Barb Bancroft, RN, MSN, NP, has provided more than 2800 continuing education events on clinical topics pertaining to pathophysiology, physical assessment, and pharmacology to health care professionals throughout the United States and Canada. She has been the motivational keynote speaker on health maintenance topics for numerous nursing associations, medical associations and dental associations as well as for corporate groups and events.
She has held faculty positions at the University of Virginia, the University of Arkansas, Loyola University of Chicago, and St. Xavier University of Chicago. She has provided courses on Advanced Pathophysiology, Pharmacology and Physical Assessment to graduate and undergraduate students.
Barb Bancroft is the author of four books—Medical Minutiae, a humorous look at the fields of medicine and nursing and An Apple a Day: The ABCs of Diet and Diseases, Live a Little, Laugh a Lot, and Kiss My Asparagus—an essential guide to nutrition's role in health and disease. Barb is currently working on her newest book, Laughing My Aspirin Off.
Barb is a fascinating, highly informative speaker whose dynamic and humorous presentation style makes learning enjoyable. She provides a wealth of clinical information that can be applied to everyday practice.
Lou Radja
Session Title:  Dancing in the Rain: How to Thrive in Challenging Times
Session Description:  An inspiring keynote that will provide actionable takeaways for attendees to implement afterwards. 'Dancing in the Rain' is centered on the following FIVE pillars:
1.  Appreciative Inquiry (Gratitude) – This will be a great opportunity to acknowledge,
celebrate and put a spotlight on 'What's going well' individually and collectively as QIDPs.
It's much easier and more effective to operate from an abundance standpoint and build
on what already works and away from the old 'deficit problem solving' mindset!
2.  Revisiting the WHY: In leadership/business/life, we know that when the WHY is strong,
the HOW becomes easy! It's important to have everyone is centered on a strong WHY and
to make sure there's alignment internally for a frictionless performance and more…
3.  Embracing CHANGE: Everything is changing at a faster and faster rate. What worked
yesterday may not today; so it's imperative that we embrace change as strategy for
success, growth and impact!
4.  Collaboration, collaboration, collaboration! Simply put, teams are our ultimate leverage.
Optimizing impact by working together in synergistic teams where strengths are
maximized and weaknesses made irrelevant by others!
5.  Extra Mile: Enough is no longer 'enough'. Our clients, partners and customers expect the
best and have more options than ever…Going above beyond what's expected is how we
really provide the best for our clients.
Biography:  A true social entrepreneur, Lou Radja continues to work tirelessly to improve the lives of many across the globe. A recognized and award winning Motivational Speaker and founder of Lou Radja Enterprises, Mr. Radja's message of personal growth, leadership, diversity and service inspires audiences to Be More and Give More. As Founder and Executive Director of EduCongo, a U.S. based nonprofit organization; Lou's energy is devoted to generating awareness and support to provide quality education for over 2,000 underprivileged children in the Congo. Lou is a member and Past President of the Portland Pearl Rotary Club, an active member of the World Affairs Council of Oregon. Lou and his wife Stacy are proud parents of two boys, Yenga and Senda!
General Session:
Thane Dykstra

Session Title:  Unlikely Travelers: A Critical Analysis
Session Description:  In this session, attendees will be guided through a thoughtful discussion surrounding the movie "Unlikely Travelers". 
Biography:  Thane Dykstra has served as President and CEO of Trinity Services since 2018.  His career with Trinity began in 1995 when he became a clinical director of Trinity's Behavioral Health Network. Thane served in this capacity until 2016 when he assumed the role of Trinity's Chief Operating Officer, supervising Trinity's specialized residential services and its assistive technology program.  Thane is a past president of the Illinois Association for Behavior Analysis. He has written for numerous professional publications related to his field of study, and he has presented extensively at national conferences and invited trainings.  Thane holds a bachelor's degree from Valparaiso University and a doctorate in clinical psychology from the University of Nevada, Reno.  He lives in Chicago's south suburbs. He enjoys spending time with his family, camping, hiking, geocaching, fishing and disc golf. Thane is also a committed runner and has completed several marathons.