Our pre-conference sessions will be held on August 7 from 9:00AM - 4:00PM. These sessions offer in-depth training on topics critical to successful & effective disability professionals. This year we are proud to offer the following options:

Option 1: Leading and Managing Cohesive Teams with Alice Dendinger

If you lead or manage teams in your organization, you will be responsible for their productivity, rules of engagement, and how they are managed, motivated and coached to perform better. As supervisors and managers, we directly or indirectly influence team cohesion and set the standards for team behavior. Teamwork is the single most untapped competitive business advantage and if you have a cohesive team - you get results.

What does it take to build cohesive and effective teams? As a base, we will explore Patrick Lencioni's Five Behaviors of a Cohesive Team and elevate the standards and expectations of your team members.

Objectives for this six-hour workshop include:
Learn the Five Behaviors of a Cohesive Team in an effort to elevate standards and expectations for teams that you lead and manage.
G

ain tips and tools for establishing greater trust, managing healthy conflict, gaining commitment from team members, ensuring accountability to get the job done and with a focus on the collective results of the team.

T

hrough a profile called DiSC, we will explore aspects of your leadership style that can help or hinder your employee's productivity and retention.

Throughout the day, explore best practices that you can customize for your own organization that will help you coach, manage and motivate your employees.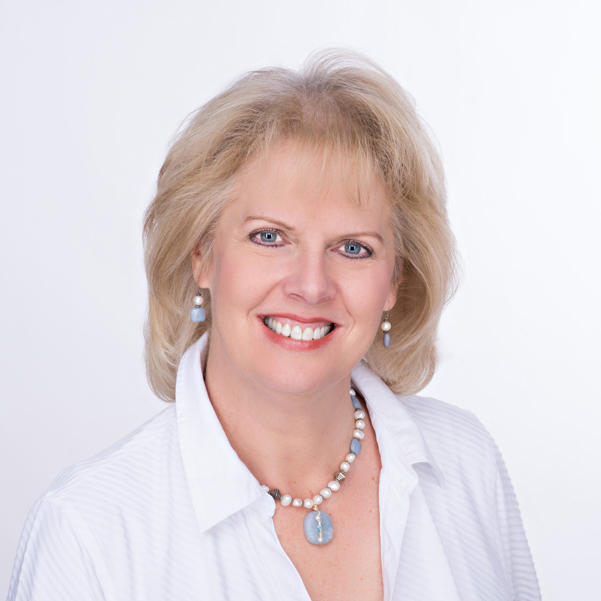 Alice Dendinger, SPHR has over 30 years of experience in the field of Human Resource Management and Organizational Development. She has initiated and designed programs that have lowered turnover and increased employee satisfaction thus impacting productivity and profits of the client organization. Alice has focused her work on organizational development, strategic management, employee relations and communication, mediation and performance management; and assisting the leaders, managers, supervisors, and direct reports at every level "work better together." She is often called upon to work with Human Resource and Business leaders to "change the culture."

Originating from Yankton, South Dakota, Alice has an undergraduate degree in Business Management and Marketing from Northern State University in Aberdeen as well as a Masters in Communication from the University of North Texas. Additional education/certifications include: Texas Certified Mediator, Coach University Graduate, Future Search Strategic Planning Facilitator, Emotional Intelligence, DiSC Behavioral Analyst and Myers Briggs Type Indicator (MBTI) facilitator. Alice has continued education in communication, group facilitation, dialogue and deliberation, conflict management, team development, interpersonal skills, leadership development and 360° assessments.

Alice is a popular conference presenter, where she inspires the audience with her high energy, passion for human resources, humor and ability to connect with each member of the audience. In October 2014, she was inducted into the HR Southwest Conference Speaker Hall of Fame. She currently resides in Austin, Texas where she leads the Alice Dendinger Alliance Group - an HR Consulting, Coaching and Mediation Company. In 2014, Alice launched another company, PivotU – a Training, Learning and Transformation Company. More information about this new Training, Learning and Transformation Company can be found at www.pivotu.com.

Option 2: Supporting Aging Adults with Intellectual Disabilities and Dementia with Lucille Esralew

Due to modern improvements in health care we are seeing people with significant disabilities live longer lives. While we celebrate this fact, we also recognize that this has caused an increase in diagnoses traditionally attributed to an aging population. Of particular interest to disability professionals is how they can best support people with dementia related diagnoses.

The NTG-EDSD (Early Detection Screen for Dementia) is a rating tool that captures observations of change in behavior and functioning likely to be associated with dementia. Dr. Lucy Esralew, will review the use of this tool within the context of the assessment process for cognitive impairment and dementia which begins with screening and assessment, and leads to obtaining a diagnosis. This workshop provides participants with the opportunity to learn about a practical screening tool to rate the functioning of individuals whom they support. This information can be used in shared decision making by medical and non-medical members within the valued team to promote important care conversations and design supports for individuals to age-in-place.

Lucy will utilize structured exercises and interactive review of case scenarios to demonstrate how findings from the screening tool can be used to stimulate dialogue with health care providers and promote planning for services that support aging in place. Specifically, the case studies will demonstrate:
How to co

mmunicate with health care professionals based on information gathered from the tool including preparing for a doctor's visit.

How to facilitate an interdisciplinary team meeting using

information from the screening tool and other data to plan services and supports

What "next steps" to take in regard to training and discussion with support staff.
Lucy Esralew, Ph.D. is a clinical psychologist at the Redwood Coast Regional Center in Ukiah, California. Previously she was the clinical administrator for two statewide crisis response/clinical follow-up programs. She is Editor of the NADD Bulletin. She serves on the steering committee of National Task Group in Intellectual Disabilities and Dementia Practices. She is a certified dementia practitioner (CDP) and trainer through the National Council for Certified Dementia Practitioners. She is a Master trainer of the NTG Dementia Capable Caregiving curriculum and she is a Certified Mental Health First Aid Instructor through the National Council for Behavioral Health.